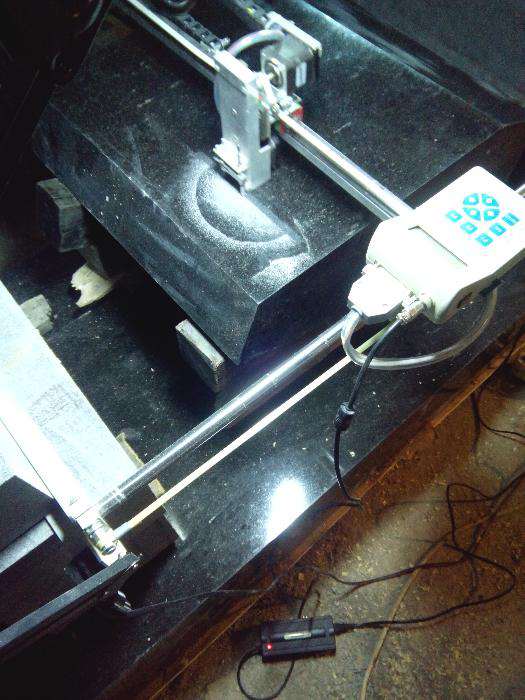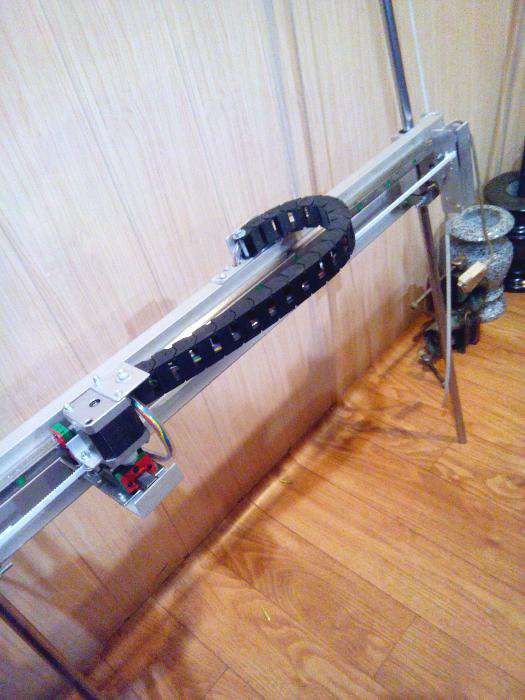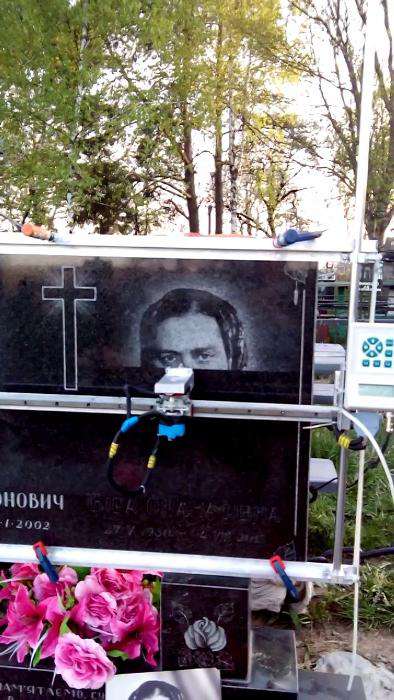 Engraving machine Diamond
Simple and easy to use (tablet type), work from sd card.
The machine is portable, does not require a separate room, can work at any angles, even vertically, has simple and accessible interface.
Engraving diamond head can serve about 10-12 monuments without repair.
Engraving portrait takes about 1-1.5 hours. Engraving is deep, clear. Working field is regulated to 130-60 cm. Size can be made to order.
No complex electromagnetic sensors and heads. Impact force is regulated during operation.
Turn off memory: starts from the point where it stopped. Education, warranty, servicing.
Price:2500$
Additional characteristics
Voltage
220 V
Work area
130 - 60 cm

Ukraine
,
Zhytomy region
12501, 22, Teplovozna str., Korostyshiv
>>>
<<<
Other products of Diamond